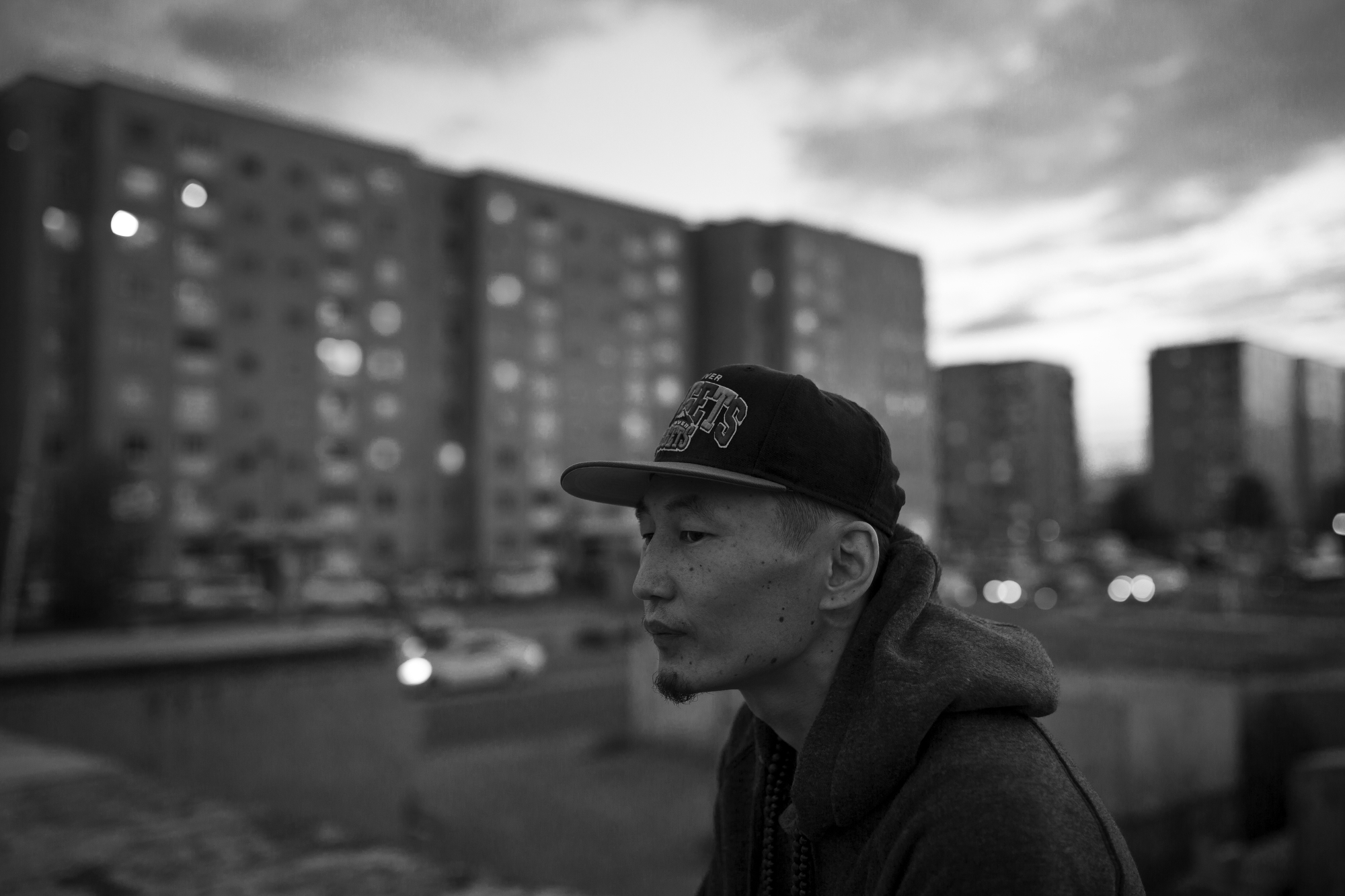 Bulgan
In Mongolia, we explored the cultural impact of mass urbanization. We traveled overland from the capital to Bulgan, a Kazakh village in the far west, to document a culture morphing. I brought a disposable camera, and this is an image from that roll.
Photo: Cyrus Moussavi
Dzud
The nomads' lunar calendar predicted a Dzud, a winter of unbelievable intensity. Nomads were desperately stocking up for winter as we traveled through. Their predictions were right, and hundreds of thousands of animals have died, wiping out the livelihood of many herders.
Photo: Cyrus Moussavi
Gee
We explored a bit of hip hop in Mongolia (inspired in part by Benj Binks' "Mongolian Bling"). We met up with Gee and his daughter at his studio in UB. While we didn't get to include him in the film, we had a good convo about independence and living as an artist in Mongolia.
Photo: Cyrus
"For Rent"
You see this word everywhere in Ulaanbaatar. The city is exploding -- hundreds of thousands of nomads are giving up the country lifestyle and coming for work. Nearly half the country's population now lives in this city.
Photo: Cyrus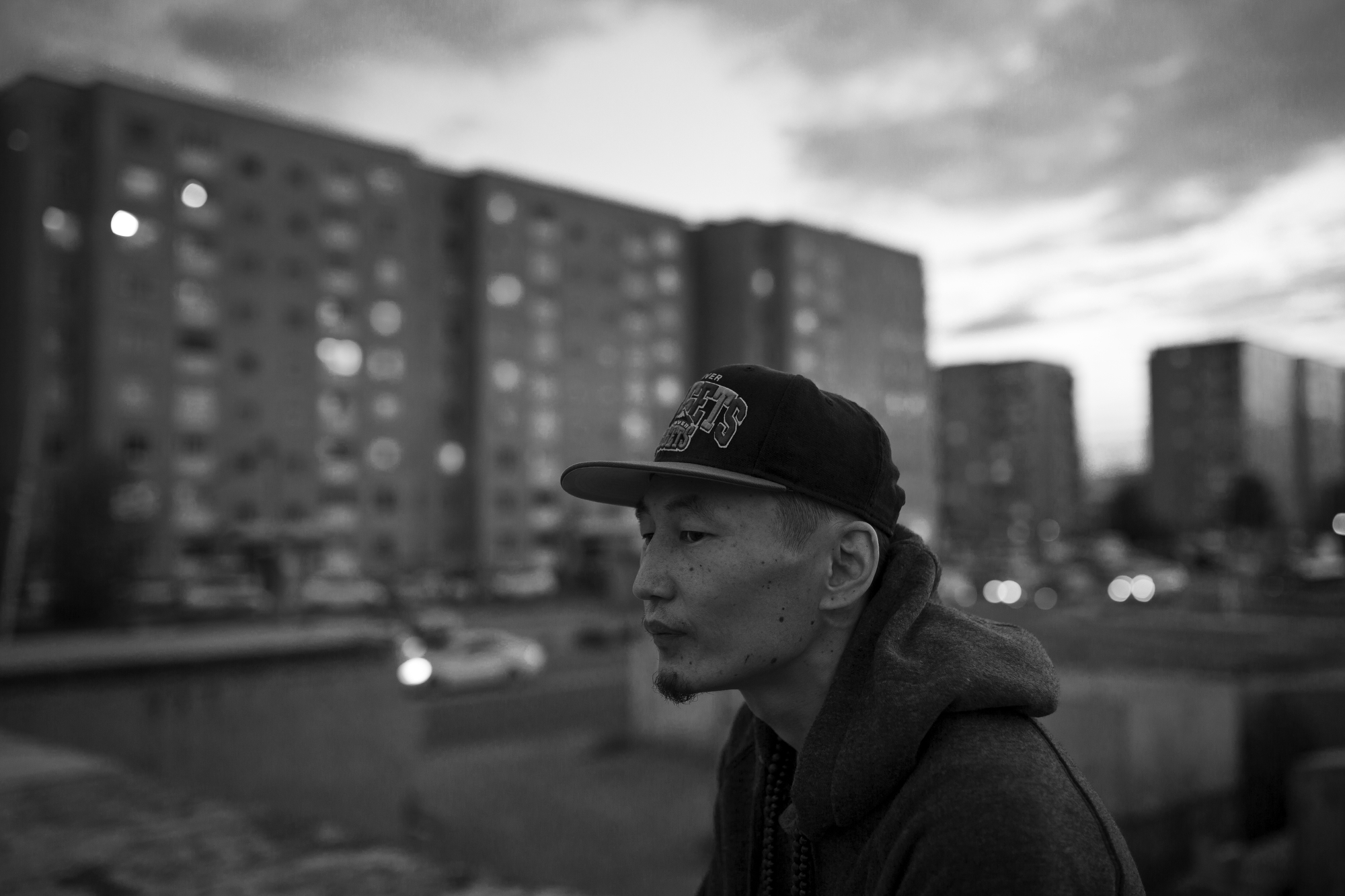 Bodikhuu
Bodikhuu is the man. The Mongolian J Dilla. Go listen to his music now.
Photo: Jacob Russell
Gran
UB is a pretty closed city -- the combination of cold ass weather, Soviet past, and a tough, keep-it-to-the-vest nomadic tradition means you don't get a lot of free smiles on the street. Grams and her matching blues were too good to miss though.
Photo: Cyrus
Confusion
While filming a short video about teenage life for Wall Street Journal, Cyrus (L) and Jacob (R) try, and mostly fail, to use the janky virtual reality rig Cyrus bought from some Monster-Energy-chugging bros on Staten Island.
Photo: Suniko B
Morning
We took a bus across Mongolia. It took about two days and one night of nonstop driving. Early in the morning, flat tire after fording a river.
Photo: Cyrus
Somewhere
During the bus ride across Mongolia, we saw only two towns. This is one of them.
Photo: Cyrus
Lunch
Mongolia is not known for its cuisine. Mostly meats and milks. Any veg (carrots and onions, mostly) come from Russia. But in the countryside, at least, the food and dairy is fresh and delicious.
Photo: Cyrus